The just-released U.S. Chamber of Commerce report, "Enterprising States: Recovery and Renewal for the 21st Century," takes a look at a vast amount of data on jobs and offers suggestions for state-driven policy initiatives. Our friends at Praxis Strategy Group prepared the report, and they used EMSI and other sources to compare states by all sorts of measurements.
Some of the more interesting comparisons include middle-skill and STEM state-by-state rankings. The following charts are from Praxis' recap of the report at newgeography.com. All data shown below is from EMSI.
Just the like the top states for middle-skill job growth, the STEM chart below showcases a handful of Western states at the top of the heap. Wyoming is No. 1 for middle-skill employment and No. 2 for STEM.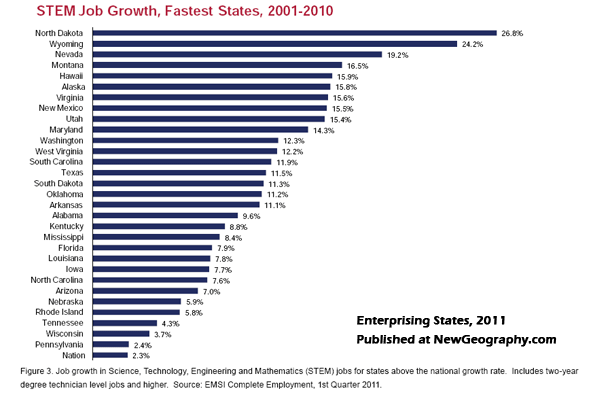 The report also looks at states with the heaviest concentration of STEM jobs. As the following chart shows, Washington (with a location quotient of 1.50) is 50% more concentrated in STEM jobs than the national average.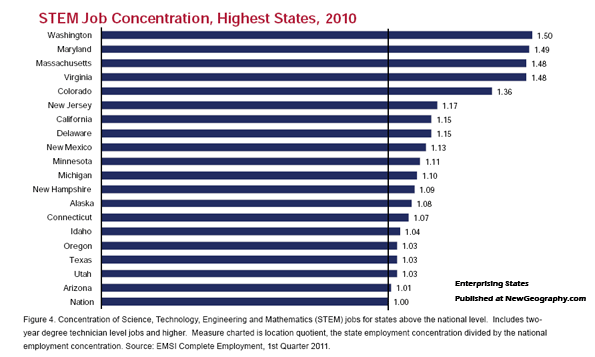 Much more state data can be found in the report (PDF here). If you're interested in looking at data on STEM or middle-skill jobs for your area, let us know.